B-hub's Conference Rooms in Hyderabad- An elite Convention Space to do businesses in a fun way
B-hub's Conference Rooms for rent in Hyderabad- An excellent space to nurture your Ideas big.
Setting up Hi-tech Conference Rooms in your regular office space can eat up lakhs of your budget and hours of time. That's where B-hub's Conference Rooms come to your rescue as they come at an affordable price where you can host face-to-face meetings, presentations and corporate getaways. We take pride as the numero-uno provider of on-demand Conference spaces and are the market leaders with imperative ideas swelling in every Conference Room
B-hub's Conference Rooms for rent in Hyderabad
Be it just 20 attendees or hundreds of guests or if you just need a suite for interviews, size of your group doesn't matter for us as we can tweak our seating styles both for team work or individual work. We provide different seating styles to choose from, from seamless wireless communications to in-person interaction we do the below styles of seating in your executive meetings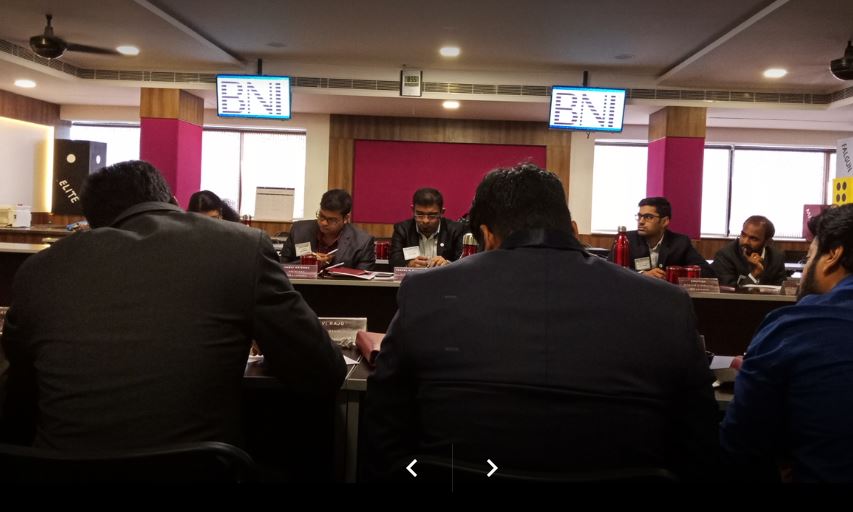 Theatre style
Class room style
Board Room Style
Square room style
U shape style
Banquet Style
Our Meeting Rooms are bound to leave an indelible impression on your clients and business professionals with their ambient and professional atmosphere. Our spaces are designed to you're your different needs and celebrations such as :
In-Person/Telephonic Interviews
Client meetings
Corporate Meetings
Arbitration hearings
Presentations
Yearly Management meetings
Trainings
Seminars
Classroom
Our Conference facilities are professional and are impressively priced at your convenience by the hour, half day or for a full day and by packages. We are here to offer an array of amenities that you will find it difficult to find a match anywhere else.
Our Featured Amenities include:
An impressive reception area for your guests
Well-furnished Meeting Rooms
Fast internet connections set up
White boards and Markers
Televisions for presentation purposes
Free Parking Space
Podium in the meeting rooms
LCD projectors
Tables and chairs
We take pride ourselves for being the leaders in the industry for the impeccable quality of our professional services and excellent customer care. We are happy to accommodate any other services out of our catalog on your meeting day at affordable prices.

Our Extra services include:
catering
Audio-visual equipment
Service staff to greet your guests and clients
Coffee and Tea time snacks
filtered water
Network Printing Stations
Convenient and Affordable Business Event Package
Renting a conference room from us is the easiest and affordable way to conduct a meeting in a great location right in the heart of Hyderabad. Our event management services can make your planning to network with your people easy with they being at every step to help you with There is no better time to showcase your grand ideas, seal the big deal and you can do all of that at our world-class venues. From the time you walk in, we plan, Coordinate and execute your business event with all the necessary professional touches it demands
Contact Us
Make a difference with face-to-face meetings at B-hub's Conference room in Hyderabad, the perfect foundation for your apt business growth. Drop by us with your contact information by just filling up the form and we will get back to you with the finest quote.